The first Plymouth AAR Cuda Black with Red Interior has been found.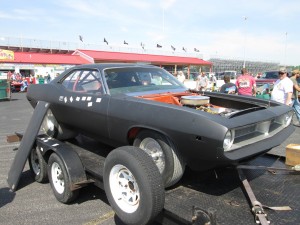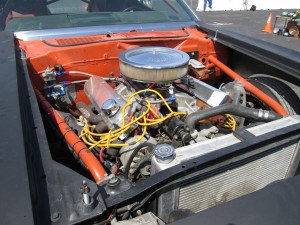 It is also an automatic on the floor.
It is a full tubbed race car too.
I will post more info on this car as it becomes available. This is an AWESOME find.
Im so stoked!!!!
UPDATE!! The car is now under going a restoration and will be returned to its factory stock appearance. Am looking forward to see the end result. Would be nice to see both the AAR Cuda and T/A Challenger TX9/H6E4 side by side at the next reunion. Hopefully the AAR will be done by then.
Thanx to Charles for sending in the info.