---
Welcome to the AAR Cuda Correct Parts Page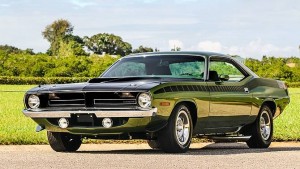 Please click on the link to go to the AAR Cuda Correct Parts and Reference Restoration Photo Gallery.
If you don't see an item you think should be included please email me by clicking here and let me know what you would like to see added.
Most of what I have in the photo gallery are of low mileage survivor cars. I have and will be adding pictures of various parts unique and specific to the AAR.
Please check the blog page to see whats been added or updated.